Stay Ahead with Isovalent
Welcome to the Isovalent Partner Network! Connect with us to stay informed about exciting new releases, game-changing features, inspiring customer stories, essential sales enablement tools, and exclusive access to our Partner Portal. Together, we'll build a partnership that leads to success.
What You'll Get:
New Releases

Be the first to know about products and updates

Exclusive Features

Dive into the cutting-edge features that set us apart

Customer Success Stories

Learn how businesses have grown with Isovalent

Sales Enablement

Get access to tools and insights that can boost sales
Latest news from Isovalent

Thomas Graf

Dean Lewis
Blogs
Cilium on AKS using ARM templates
In this tutorial, users will learn how to enable advanced features provided by Isovalent using ARM (Azure Resource Manager) templates & Azure CLI from the Azure Marketplace.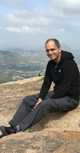 Amit Gupta
Have any questions?
If you have any questions or need assistance, feel free to contact us (ecosystem@isovalent.com). Our team is here to help you make the most out of our partnership.
Write an email