Conference
Isovalent Hive Mind Mingle Seattle
Begin your week at CloudNative SecurityCon North America at the legendary Hive Mind Mingle in the company of great minds in the cloud native infrastructure space.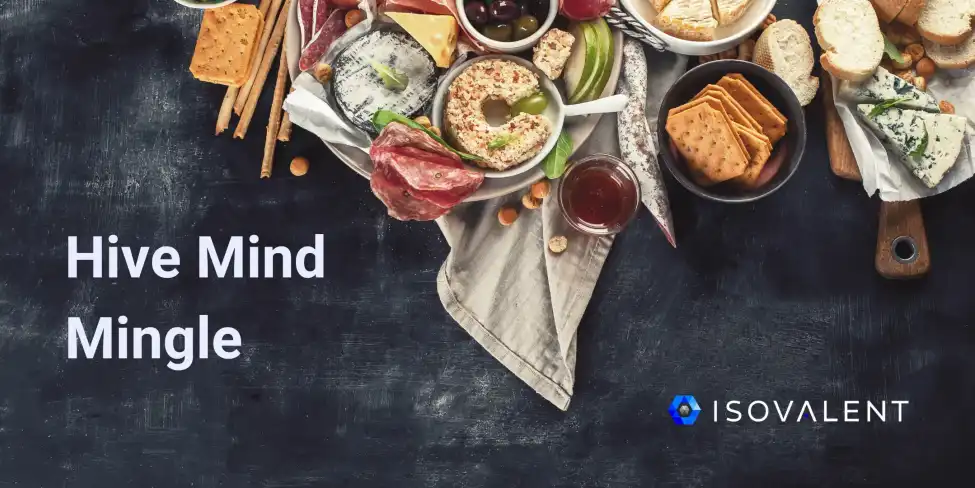 Wednesday, February 01, 2023

07:00 – 10:00 PM

Grand Seattle Hotel, 35th Floor

1400 6th Avenue, Seattle, Washington, 98101
You are invited:
Hive Mind is a casual walk-around dinner and mingle co-located to CloudNative SecurityCon and other events to meet and exchange ideas in the cloud native infrastructure space.
Isovalent is passionate about bettering the building blocks of infrastructure in the cloud native space. This requires a community of inspirational and influential minds. As such, we are trying to bring together the most interesting people we can find in various cities over a great walk around meal to discuss, network, and exchange ideas and celebrate a swarm intelligence spirit.
Our goal is to help build meaningful relationships and meaningful understanding of what it takes to build great infrastructure and use it purposefully.
Join us in downtown Seattle's Grand Sheraton Hotel's 35th floor with beautiful views of Seattle's skyline and enjoy drinks and appetizers while socializing with leading Cilium and eBPF industry experts and community members.
We look forward to seeing you onsite!