Webinar
Bee Tracks: Instructor-led hands-on lab experience
Hands-on labs covering Cilium, Hubble, eBPF & Tetragon led by the creators & maintainers of the technologies.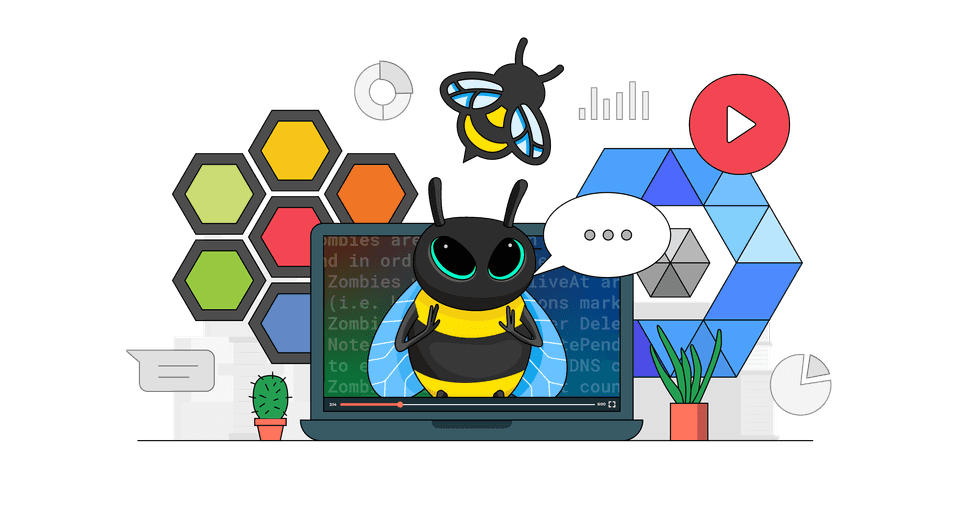 December 14: Visibility

17:00 CEST | 08:00 US Pacific
Hands-on labs covering Cilium, Hubble, eBPF, and Tetragon:
Bee Tracks is an instructor-led hands-on lab experience that walks you through the new way of approaching networking, security, and observability in a cloud native world. Join our Bee Tracks to learn about the Cilium stack that is supercharging your Kubernetes deployments with Cilium, Hubble, Tetragon and eBPF.
Whether you are getting started or looking for specific feature walk-throughs, our labs are designed to help you. Each session will focus on a specific topic, and you will be able to choose one of two hands-on labs during the session.
Tracks:
September 21

17:00 CEST / 08:00 PST

Introduction: Get started with the basics of either Cilium or eBPF. Join us to learn the basics of Cilium or eBPF and learn how Cilium works, or how to handle eBPF programs as the first step.

October 19

17:00 CEST / 08:00 PST

Operationalize: Let's do some first steps with daily operations. Join us in these labs where we will either walk through network policies in detail or connect multiple clusters in a mesh.

November 16

17:00 CET / 08:00 PT

The Buzz: Service Mesh and Tetragon are all the buzz today. Join this session to get an introduction to Cilium Service Mesh or to Tetragon and learn what is behind the buzz.

December 14

17:00 CET/ 08:00 PT

Visibility: For enterprise grade cloud native deployments, it is all about visibility. Without data, how can you make operational decisions? Join us as we either navigate through a cluster or across a node to highlight the visibility we get from Cilium.