Back to blog
We've hidden an Easter egg – find it over the holidays!

Roland Wolters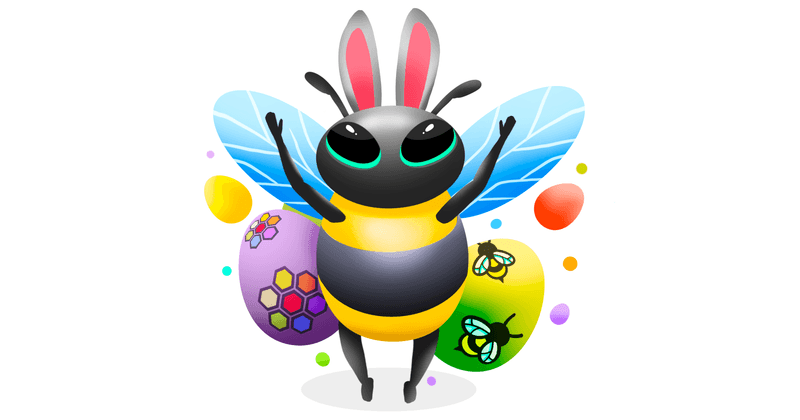 When most of us start learning Cilium, one of the first things we do is try out the platform.  We think the best place to do that is our hands-on labs at isovalent.com/labs; an amazing collection of interactive labs to gather hands-on experience and insights.
But did you know that we are constantly adding new labs? If not, how about you run two of the recent labs? To make it more interesting, we've added small Easter eggs. If you collect them all, you can participate in a raffle to win a special prize: a signed copy of Liz Rice's new book Learning eBPF! We will give out 50 copies to the lucky raffle winners!
Update: the competition is closed! We no longer accept submissions to the raffle. Thanks to all the participants!
Cilium Hands-On Labs: From Isovalent
We have been offering our labs now for over a year, and they've become even more popular than we expected: over 10,000 labs have been launched in the past few months! These easy-to-use labs can be started right out of a browser with the click of a button, providing you a hassle-free and individual environment. The labs guide you through the challenges and the results are checked to validate your progress. We don't want to make assumptions about what you know (or do not know) about Cilium and Kubernetes and we therefore explain every single step in the labs.
To make the labs worth your time, we follow three core principles in creating them: they were designed by the creators of the technology, they focus on real use-cases, and they are comprehensive tutorials.
We now have 20 labs available and they cover multiple projects – Cilium, Hubble, Tetragon – and have various difficulties. Beginners usually start with "Getting Started with Cilium" while network engineers might prefer "BGP on Cilium". Security might want to learn about encryption with Cilium or how to enforce a Zero-Trust model.
There's even a brand new lab for those who are looking at migrating to Cilium.
Since the end of last year, we've also added badges: Whenever you successfully complete a badge-backed lab, a corresponding badge is automatically assigned to your email address. With these badges, you can easily track and share the expertise you have already gained. 
I'd like to highlight two recent labs which are also badge-backed:
If you have not run them so far, you might want to do it now. Why? Because: there is something hidden in them!
Our Easter Egg Hunt
To celebrate the holiday, but also to give you some more fun while learning about Cilium, we hid a "word" in the two labs mentioned above. To be precise, we took the word apart and hid its characters. To make it a bit easier to find the characters, we marked them with a small bee. Check the following picture – if you can spot the 🐝 and the character "t", you are well prepared for the Isovalent Cilium Easter egg hunt!
Once you've found all bees, try to guess the word they are making up. Once you have the word, access our landing page, and enter it. If the word is the right one, you will join a raffle to win the prize: a signed copy of Liz Rice's newest book, Learning eBPF! This book not only helps with a primer on the importance of eBPF but also helps you run your first eBPF program with a "Hello World" application. It is ideal for developers, system administrators, operators, and students who are curious about eBPF and want to know how it works.
We have 50 books to give away, so be quick to find all the hints! Please note though that the Easter egg hunt only runs until Sunday, April 16 2023.
Ready to get started?
Update: the competition is closed! We no longer accept submissions to the raffle. Thanks to all the participants!
We at Isovalent wish you a great Easter holiday. We hope you can unwind and stay away from the screen for a while. However, if you have some spare time and want to learn about Cilium (while having some fun in the process), join our Easter egg hunt, and run the two labs:
If you have successfully found all "Easter egg" bees, guess the password, and enter it here:
And if you've already run all of our labs, and you'd like us to build more labs, drop us an e-mail with your lab idea! Otherwise, we hope to meet you after the holidays! You will find us at any of our upcoming events.
Happy egg hunting!

Author
Roland Wolters
Head of Technical Marketing, Isovalent
Roland Wolters is Head of Technical Marketing at Isovalent where he and his team are responsible for communicating the technical value of eBPF, Cilium, and Isovalent Cilium Enterprise to customers, prospects, and partners. His areas of expertise include security, automation, and open source. He is a keen driver of agile processes and would be lost without his Kanban boards. Outside of work, he is usually most remembered for trying to frantically keep up with his rambunctious young triplets.