Back to blog
Cilium Graduates at the CNCF
Liz Rice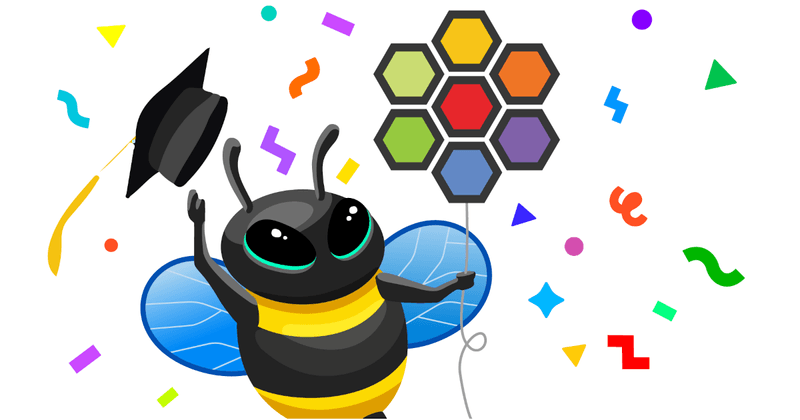 It's almost a year since Isovalent CTO Thomas Graf opened the pull request proposing that Cilium become a Graduated project in the Cloud Native Computing Foundation (CNCF). That pull request quickly attracted nearly 800 positive emojis as the community of Cilium users, contributors, and enthusiasts expressed their support. With the vote complete, and following the announcement by the CNCF, it's now official – Cilium is a Graduated CNCF project.
 This is a significant milestone, following in-depth due diligence reports, security audits, and assessments of the project's governance by the CNCF Technical Oversight Committee. Graduation indicates that Cilium is a mature, scalable, and stable project that has been proven in production across the industry and ready for adoption by the majority of companies. In practice, with well over 100 organizations listed in the USERS file, the project's adoption was already a strong signal that Cilium was ready to sit alongside projects such as Kubernetes and Prometheus as a Graduated project.
Cilium – the default choice for cloud native networking
As the first networking plugin to reach Graduation – and with every major cloud provider choosing Cilium for their Kubernetes platform – Cilium really is the default choice for Kubernetes connectivity.
For newcomers it's simple to get started – you can try for yourself by exploring Isovalent's hands-on labs. But Cilium offers so much more than basic connectivity, with features that allow an organization to adapt their networking to a variety of different environments and requirements, such as securing clusters with network policy and encryption, connecting multiple clusters together, and adding external or legacy workloads, in multi- or hybrid cloud situations. Thanks to eBPF, Cilium offers scalability and performance benefits as well as a variety of powerful observability and security capabilities right up to the application layer, in addition to high performance networking.
Cilium is already being used in every conceivable industry vertical, from banking to gaming, from search engines to telcos. Check out some of the case studies, conference talks, and blog posts where users share their experiences.
The project has reached this point thanks to the hard work of a huge community of contributors. I hope that everyone who has committed to the code, supplied diagnostics for an issue, improved the documentation, created diagrams, given talks about Cilium, shared their experiences in a case study, or assisted in any other way, is feeling a sense of pride in what we've achieved together in reaching the Graduation milestone.
Isovalent's enterprise-hardened Cilium distribution
It's over seven years since Isovalent engineers made the first commits to the Cilium project, and now our team works on Cilium alongside engineers from companies including Google, Microsoft, Datadog, and many more. Together, we continue to develop and innovate in Cilium, and we expect it to be the leading cloud native networking, observability and security solution for years to come. Our enterprise customers come to Isovalent for a hardened distribution, additional capabilities, support, and partnership in solving some of the world's most difficult networking challenges.
If you'd like to learn more about Cilium, why not sign up for one of the regular AMA sessions? To find out more about Isovalent, we'd be delighted to meet you in person at CiliumCon or at our Hive Mind Mingle at KubeCon in Chicago, where we'll be celebrating Cilium's graduation, enjoying the screening of the new documentary telling the story of eBPF, and hosting an Activation Zone where you'll be able to take on some fun hands-on challenges with Cilium. Hope to see you there!
Author
Liz Rice
Chief Open Source Officer
Liz Rice is Chief Open Source Officer with eBPF pioneers Isovalent, creators of the Cilium project, which provides cloud native networking, observability and security. She is a member of the Open UK Board, and of the CNCF's Governing Board. She was chair of the CNCF's Technical Oversight Committee 2019-2022, and co-chaired the KubeCon / CloudNativeCon 2018 events in Copenhagen, Shanghai, and Seattle.
Her background and core competence is systems software engineering, but she loves the whole process of building products.